Simplify Fulfillment With Global eCommerce Logistics Platform: ONE
Upload your product information, manage incoming orders, and set shipping and returns options all in a single cloud-based interface
Seamless Integration With 50+ Marketplaces
Increased Speed and Efficiency
Updating your catalog across all your sales channels can be a drag. With ONE, you'll save time by adding products and updating information within one convenient platform. The information you enter is synced across all your sales channels: domestic and international websites, online resellers, retailers, and wholesalers.
Information at Your Fingertips
When you need to review and update orders, you want clear and concise information on demand. In ONE, all your incoming orders, regardless of sales channel or warehouse, are consolidated in an easy-to-view format. If you need to update an order, put it on hold, or even cancel it, ONE makes it simple.
Shipping doesn't have to be complicated. By setting up a shipping profile, you'll streamline the process for both you and your customers. Assume complete control by choosing which shipping methods and carriers will be available to your customers, or let us handle the details—whatever works best for you.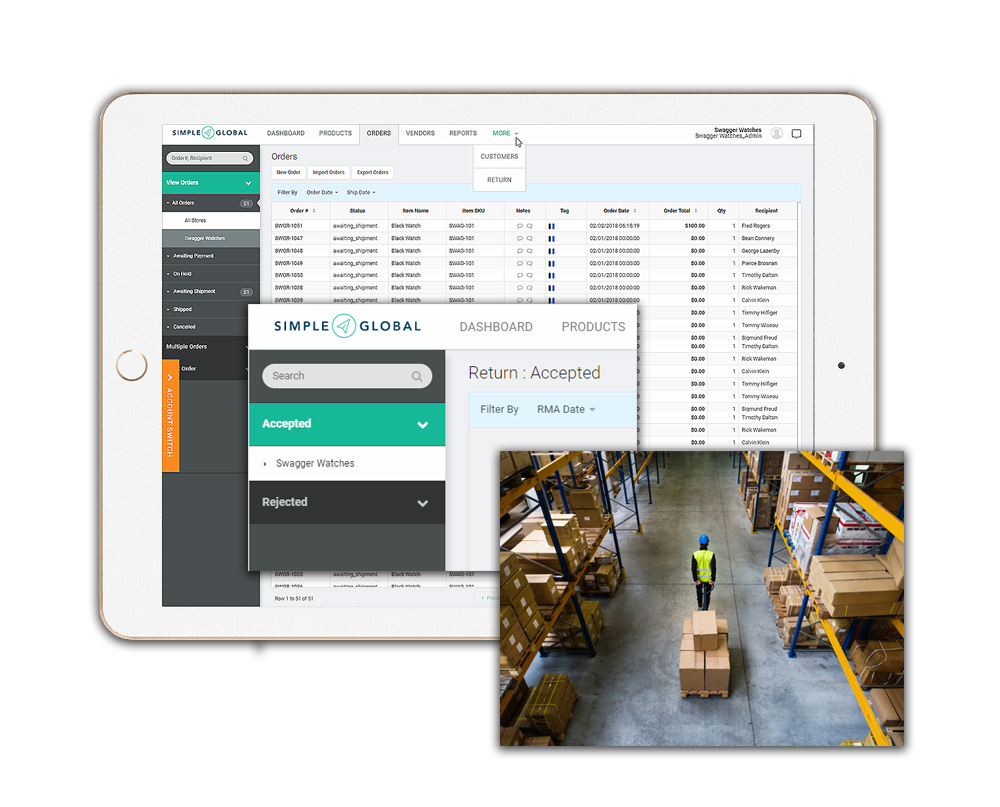 Returns don't have to be painful for you or your customers. When you set up a Returns Profile in ONE, the system will automatically approve or deny returns requests based on your policy. Plus, you'll be able to view returns by store, sort them, check their status, and gain valuable insights on what items are being returned, and why.
Let us show you what ONE can do for your brand.